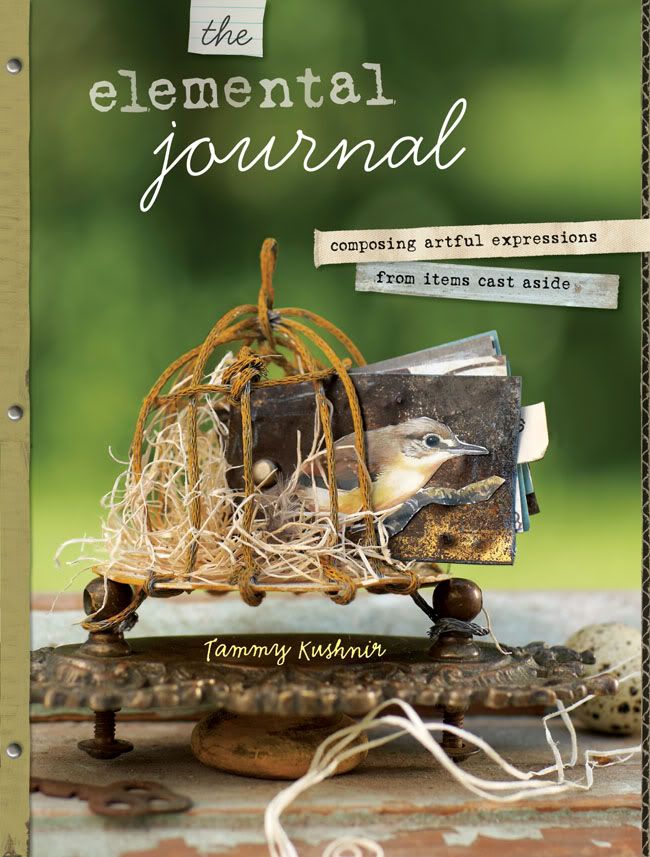 One of the aspects I love about summer are the yard sale and outdoor flea market adventures. And if you are reading this blog, I bet there is a strong chance you enjoy them too!
Tammy Kushnir
's new book,
The Elemental Journal; Composing Artful Expressions from Items Cast Aside
, will be the perfect companion for many of your thrifted finds that you can convert into mixed-media journal art. Her book contains 15 stepped-out journaling projects that incorporate unusual materials and found objects (some to be discovered right in our very own attics and trash cans), from tree bark to dismantled photo albums to tin boxes. Tammy gives you tips for seeking out those yard sale and flea market treasures, so you will be sure to find those thrifty gems. There are a handful of contributing artist projects in the book as well, including a polaroid journal of mine.
I am thrilled to host a giveaway contest where one lucky, random winner will receive a copy of Tammy's new book. Just enter a comment and you will be added to the pool — please be sure to include contact information. I will draw the winner in one week, on Sunday, June 12th. You must be a US resident to enter. Good luck to you.